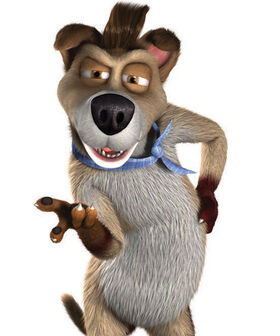 Interval is the youngest of his brothers and is the most childish, hyperactive, immature and is always quoting songs, from The Beatles to Pink Floyd. He often teases Mini about the fact that she's a cat and not a dog like her friends, but he slowly comes to accept her for who she is. He is often shown wearing a blue bandana that his late mother gave him.
Ad blocker interference detected!
Wikia is a free-to-use site that makes money from advertising. We have a modified experience for viewers using ad blockers

Wikia is not accessible if you've made further modifications. Remove the custom ad blocker rule(s) and the page will load as expected.