Charlie Anna, sometimes just called Anna by others or Charlie by himself, is an English Bulldog and the don of the land who is feared by everyone. He is very fat and ugly and farts in public, and even eats his own earwax. He is very interested in Laila but she wants nothing to do with him. His sidekick is a coyote named Chhainu and he has a trio of ninja dobermans called The Angels to protect him. Although he is very mean he has a soft side.
Appearance
Edit
"The End!"
"(Y)introductions."
"Where have I seen this before?"
"(Y)angels, stop I say!"
"Kung fu Anna!"
"Nonsense persons."
"See you later, alligator!"
"Be happy, my chappy!"
"O Laila, O Laila!" (singing)
"Ah-ha-ha, happy ending!"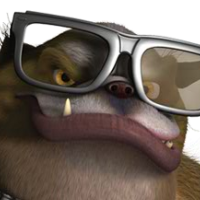 Ad blocker interference detected!
Wikia is a free-to-use site that makes money from advertising. We have a modified experience for viewers using ad blockers

Wikia is not accessible if you've made further modifications. Remove the custom ad blocker rule(s) and the page will load as expected.